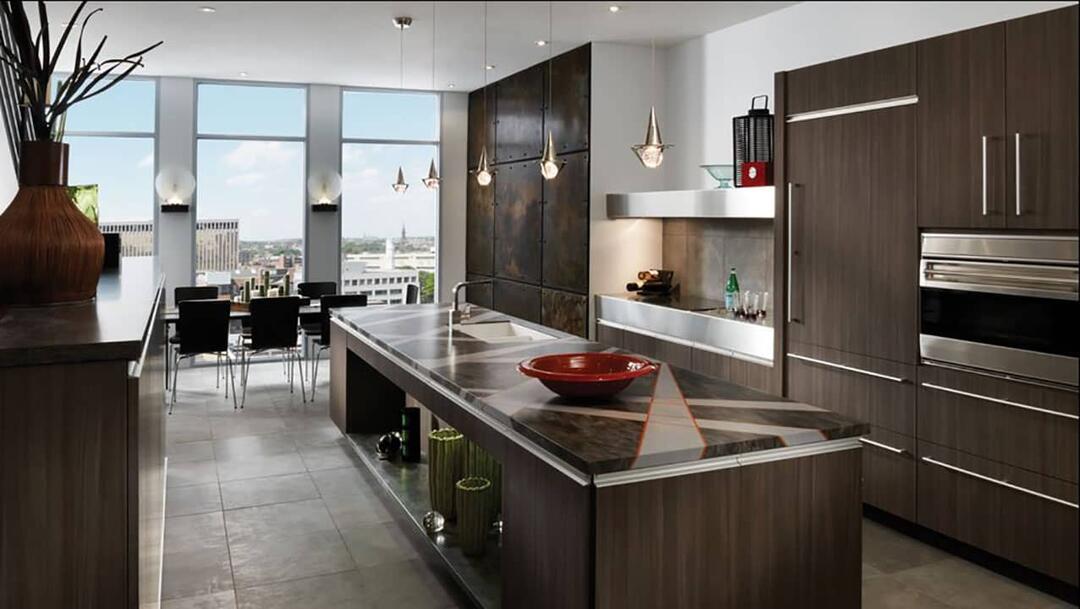 Wireless technology has permeated every aspect of life, with the home becoming a big participant. Homeowners today can access garage doors, lighting, and locks using their smart phones and voice commands. The latest advances are now available in kitchens, including most appliances, providing convenience and organization today's busy families need.
Fully connected kitchens are the trend in remodeling designs. Options include turning on lights, checking the temperature of your refrigerator, or setting the oven to heat, all remotely. With advances in wireless technology, your kitchen design can allow virtually everything to be controlled from your smart phone. This includes many appliances, lighting, faucets and even cabinet features, which can now be app or voice controlled and even synced with each other.
State-of-the-art options and Bluetooth technology
The most advanced appliances are designed to keep busy families organized and on schedule. Look for refrigerators with tablets built into the door providing shopping lists, a calendar, even notes to family members. Smart ovens are connected to the internet so you can use your smart phone to start pre-heating your oven for dinner even before arriving home, or to check that it was turned off when you left.
Smart appliances can be synced using Bluetooth technology, allowing you to coordinate the functions of all your kitchen appliances.
Lighting and plumbing fixtures
Kitchen lighting can now go far beyond flipping a switch. Today's technology allows you to use your phone or voice commands to control overhead lighting, under cabinet lighting, or to set the mood with varying intensity or zone lighting. Options include motion sensors to light your way through a dark kitchen.
When it comes to plumbing, touchless faucets are a must-have for a busy kitchen. Designed to work with the wave of a hand, the most advanced versions are two-function, with a pull-down spray head to handle all types of cleanup.
Smart cabinets
Today's kitchen cabinets can provide more than storage in your busy kitchen. Look for soft-closing doors and drawers that close quietly and completely every time.
The most advanced cabinets are now available with motorized features that bring your cooking items to you. The touch of a button lowers storage spaces for easy access and quick, safe removal of cooking items, bowls, and plates right to your countertop.
The directions you can go designing your smart kitchen are limited only by your imagination. Our designers are ready to make your smart kitchen a reality. Call today!